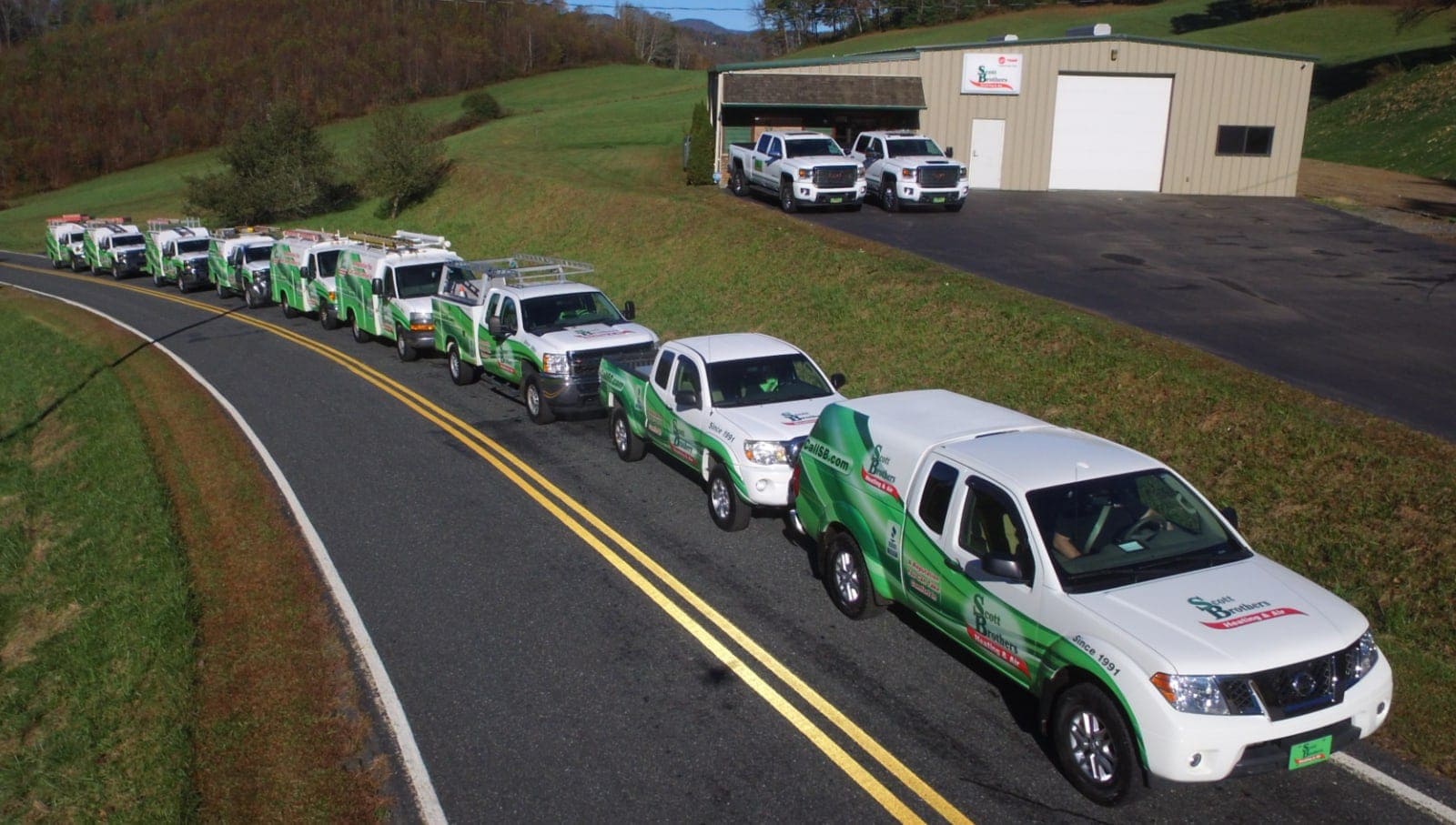 At Scott Brothers Heating & Air Inc., our mission is to exceed the expectations of our customers by providing superior quality comfort products and services for each customer's individual needs. We are committed to earn the loyalty of our customers by facilitating customer enthusiasm through the integration of people, technology, and good business.
Please contact us with all your heating and air conditioning questions and concerns today!
Since 1991
Over 26 years ago, Scott Brothers Heating & Air Inc. began servicing the area with exceptional HVAC sales and installations. Noted for our unsurpassed excellence in customer satisfaction we became an Independent Trane® dealer and joined the Better Business Bureau and the Air Conditioning Contractors of America. Our 100% Customer Satisfaction Guarantee is only one benefit of Scott Brothers Heating & Air Inc. We also offer other warranties and customer-saving benefits!
We are tested in our commitment to you, our customers, in all areas of the HVAC industry. From sales and installation to customer service and employee training, we are held to exacting standards not only to keep our certifications on a yearly basis but to keep our clients happy and referring their families and friends.
Contact us today and ask us how we can help you save!
Monday– Friday from 8:00 AM 4:30 PM, Saturdays from 8-3 PM.
Security
We take precautions to protect your information. When you submit sensitive information, your information is protected both online and offline. Only employees who need the information to perform a specific job are granted access to personally identifiable information. The computers and servers in which we store personally identifiable information are kept in a secure environment. All documents are kept confidential, and are shredded and disposed securely.
Your Privacy & Our Policy
This privacy notice discloses the privacy practices for Scott Brothers Heating & Air Inc. This privacy notice applies solely to information collected and provided to our company.
Information We Collect and How We Use and Share It
We are the sole owners of the information collected. We only have access to and collect information that you voluntarily give us via email, fax or other direct contact from you. We will use your information to respond to you regarding the reason you contacted us. We will not sell or rent this information to anyone. We will not share your information with any third party outside of our organization, other than as necessary to fulfill your request or complete your job. Unless you ask us not to, we may contact you via email in the future for information on completed or current jobs, to tell you about new services we may provide, make billing inquiries, or to inform you of changes to our policies.
Your Access to and Control over Your Personal Information
You may opt out of any future contacts from us at any time. By contacting us by email or phone, you can at any time:
See what data (if any) we have about you,
Change and/or correct any data we have about you,
Have us delete any data we have about you,
Express any concern you have about our use of your data.